Science History Institute Presents 2023 Curious Histories Awards to Trailblazers Geraldine Richmond, David Jukes, and K. Barry Sharpless
Othmer Gold Medal, Bolte Award, and AIC Gold Medal winners honored for outstanding achievements during Institute's annual Curious Histories Fest on June 10.
June 20, 2023
The Science History Institute is pleased to announce the winners of the 2023 Curious Histories Awards, given in recognition of exceptional achievements in chemistry, chemical engineering, the life sciences, and allied fields and industries. Winners were honored at a dinner held June 10 during the Institute's annual Curious Histories Fest (previously Heritage Day), our free annual celebration of science, history, exploration, and experimentation.
The Othmer Gold Medal, the Institute's preeminent award, was presented to Geraldine Richmond, Under Secretary for Science and Innovation at the U.S. Department of Energy; Univar Solutions president and CEO David C. Jukes received the Richard J. Bolte Sr. Award for Supporting Industries; and Nobel laureate K. Barry Sharpless was awarded the American Institute of Chemists Gold Medal.
Othmer Gold Medal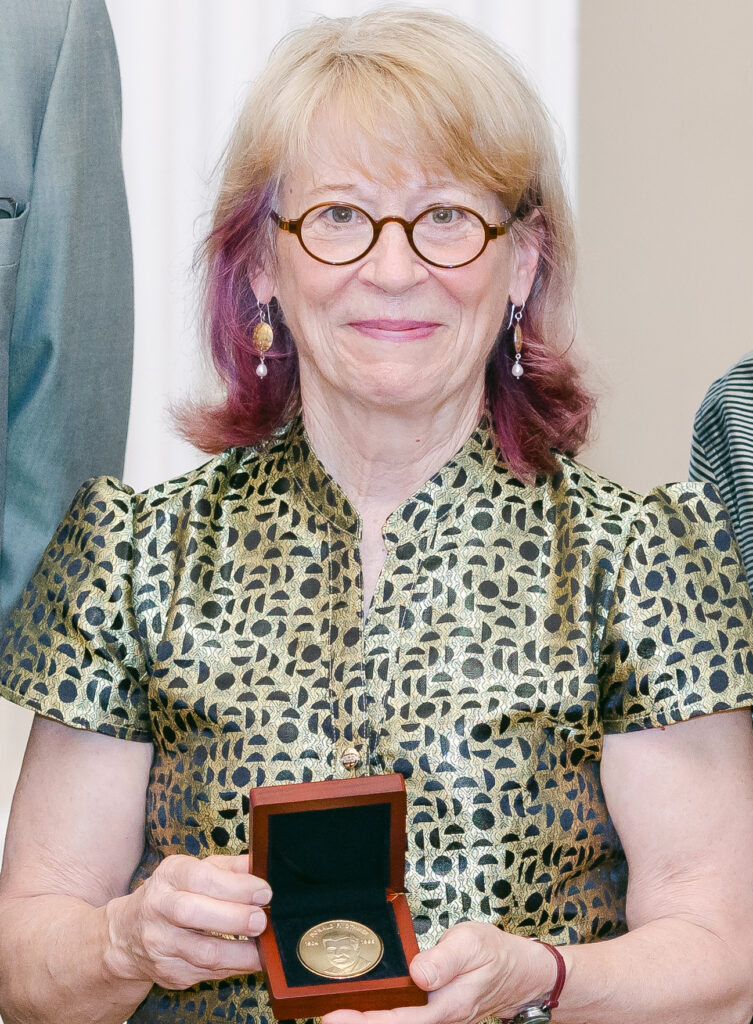 Founded in 1997 and cosponsored by the American Chemical Society, the American Institute of Chemical Engineers, the Chemists' Club, and the American Section of the Société de Chimie Industrielle, the Othmer Gold Medal honors individuals who have made extraordinary contributions to the material sciences. The prestigious medal is named after Donald Othmer (1904–1995), a noted researcher, consultant, editor, engineer, inventor, philanthropist, professor, and coeditor of the Kirk-Othmer Encyclopedia of Chemical Technology.
About Geraldine Richmond
Geraldine Richmond currently serves as the Under Secretary for Science and Innovation at the U.S. Department of Energy (DOE). In this role she oversees DOE's Office of Science, the nation's largest federal sponsor of basic research in the physical sciences. She also manages DOE's applied R&D areas of nuclear, fossil, and renewable energy; energy system integrity; and the DOE national laboratories and their facilities.
She is currently on leave from the University of Oregon where she holds the Presidential Chair in Science and is a professor of chemistry. Richmond's research throughout her career has been on the use of laser-based and computational methods to understand the molecular, adsorption structure, and dynamics at liquid surfaces that have relevance to environmental and technological interests.
In addition to being a member of the U.S. National Academy of Sciences and the American Academy of Arts and Sciences, Richmond has also received numerous awards including the National Medal of Science (2016), the Priestley Medal from the American Chemical Society (2018), and the Linus Pauling Medal Award (2018). Her service to the nation includes two terms as a presidential appointee to the National Science Board (2012–2021) and as the U.S. State Department Science Envoy for the Lower Mekong River Countries (2015–2016).
Richmond serves on many other national and international advisory boards and is the past president of the American Association for the Advancement of Science and Sigma Xi, the Scientific Research Honor Society. As a career-long advocate for underrepresented groups in STEM fields, she is the founding director of COACh, a grassroots organization that has helped over 25,000 women scientists and engineers with career advancement in the U.S. and in dozens of developing countries around the world.
A native of Kansas, Richmond received her BS in chemistry from Kansas State University and her PhD in physical chemistry from the University of California, Berkeley.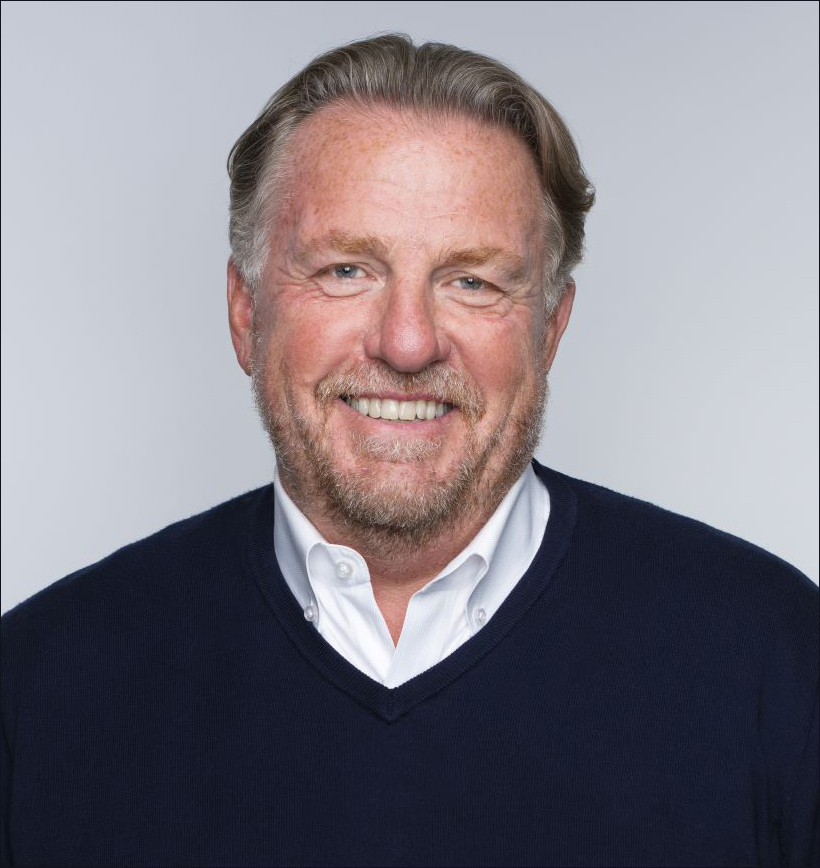 Richard J. Bolte Sr. Award for Supporting Industries
The Richard J. Bolte Sr. Award for Supporting Industries honors those who provide products or services vital to the continuing growth and development of the chemical and molecular sciences community. The award was created in 2006 and is named after the award's first winner: BDP International founder and chair Richard Bolte.
About David C. Jukes
David C. Jukes is a 35-plus year veteran of the chemical distribution industry with a distinguished background of achievements. His passion for growth and proven record of success can be seen through his leadership and business acumen.
He became president and chief executive officer of Univar Solutions in March 2019 following the company's acquisition of Nexeo Solutions. He joined Univar in 2002 and served as president and chief operating officer from May 2017 to May 2018, and president and chief executive officer from May 2018 to February 2019.
Additionally, Jukes held the executive vice president and president of Univar USA positions from June 2016 to May 2017, and president of Latin America (LATAM) from September 2015 to May 2017.
Prior to joining Univar, Jukes was senior vice president of global sales, marketing, and industry relations for Omnexus, a plastics industry consortium e-commerce platform. In 1991 he joined Ellis & Everard, a chemical distribution company in the U.K., ultimately becoming vice president of corporate development for its polymers division. He currently serves on the board of DCC plc, a £12.3 billion international sales, marketing, and support services group headquartered in Dublin, Ireland, and publicly traded in the U.K.
Jukes is a graduate of the London School of Business.
American Institute of Chemists Gold Medal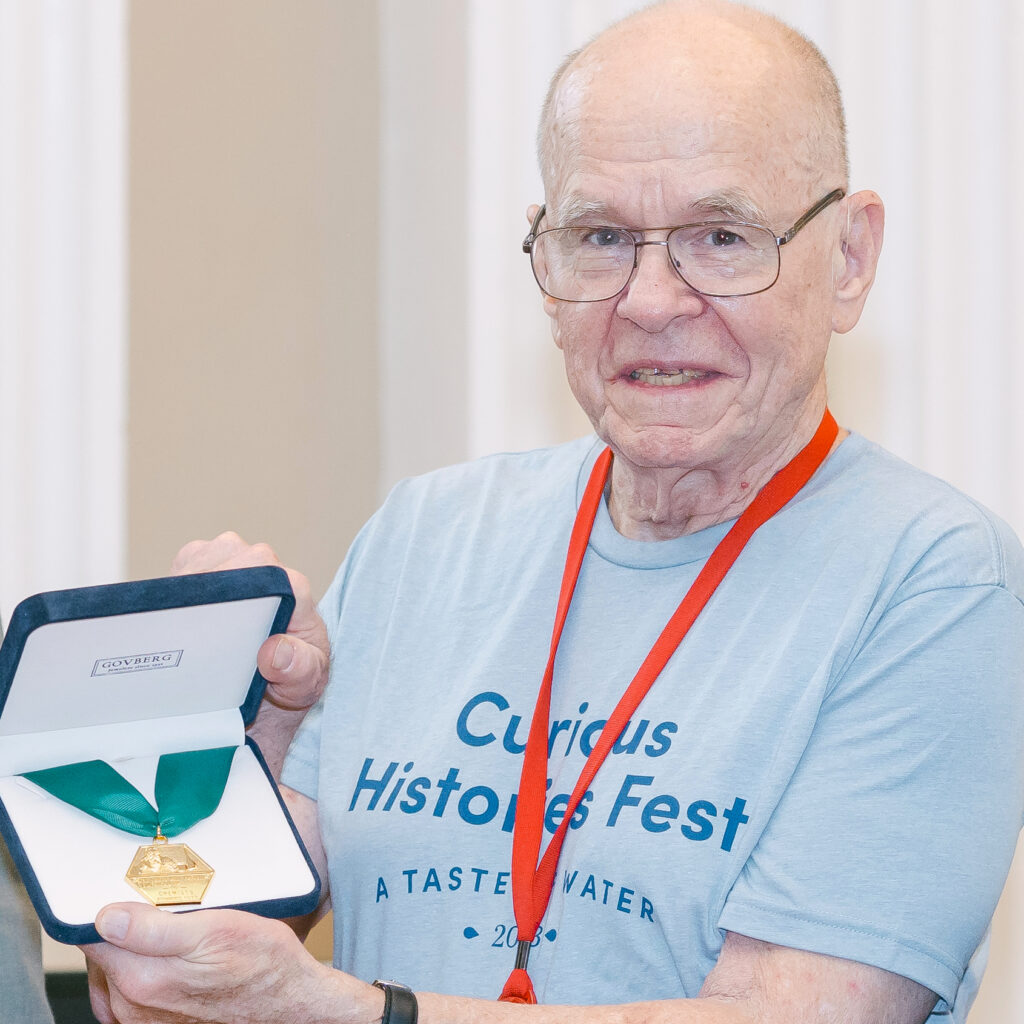 About K. Barry Sharpless
Chemist K. Barry Sharpless's 50-plus year research career has been devoted to finding new tools and better general methods for exploring the chemical universe. He is the W.M. Keck Professor of Chemistry at Scripps Research, one of the four founding members of the medical research institute's chemistry department, and a principal investigator at the Skaggs Institute for Chemical Biology.
He received his PhD in 1968 from Stanford University followed by postdoctoral studies at Stanford and Harvard universities. He then served on the Massachusetts Institute of Technology and Stanford chemistry faculties before moving to Scripps in 1990.
Sharpless most recently shared the 2022 Nobel Prize in Chemistry for his groundbreaking research on "click chemistry," the method he developed for easily and reliably discovering new chemical function. He also shared the 2001 Nobel Prize in Chemistry for his chirally catalysed oxidation reactions. In addition to two Nobel Prizes, Sharpless has received countless other awards and honors for his foundational work in the field, including the 2022 Royal Society of Chemistry's Sir Derek Barton Gold Medal.
Sharpless is also known for the discovery of CuAAC (copper catalysed azide-alkyne cycloaddition), a near-perfect click reaction. His lab later discovered SuFEx (sulfur-fluoride exchange), another near-perfect reaction for click chemistry.
Today, the goal of the Sharpless Lab is to increase the rate of discovery of new chemicals with crucially needed properties via rapid assembly of small modules through a few ideal linkage reactions. A recent collaboration with the Department of Energy's Lawrence Berkeley National Laboratory produced a new polymer-based device that efficiently handles record amounts of energy while withstanding extreme temperatures and electric fields.
More News
Wyatt Technology founder to be recognized at 2024 conference in San Diego.
Nobel laureate Roald Hoffmann kicks off this engaging program with a talk on November 16, followed by an expert panel discussion on plastics on December 6.
Q&A session, award presentation, and reception to follow Stanford professor's 'Sweet Revenge on Cancer' talk being held October 17.